Photoshop silhouette studies, limited to only a solid brush, and the eraser tool.
Choose 3 products with interesting, complex forms and well-defined surface details.

Make 2 4"x4" silhouette studies of each product. Choose angles that emphasize the product's form. Use internal shapes to call out important features and make your silhouettes more interesting.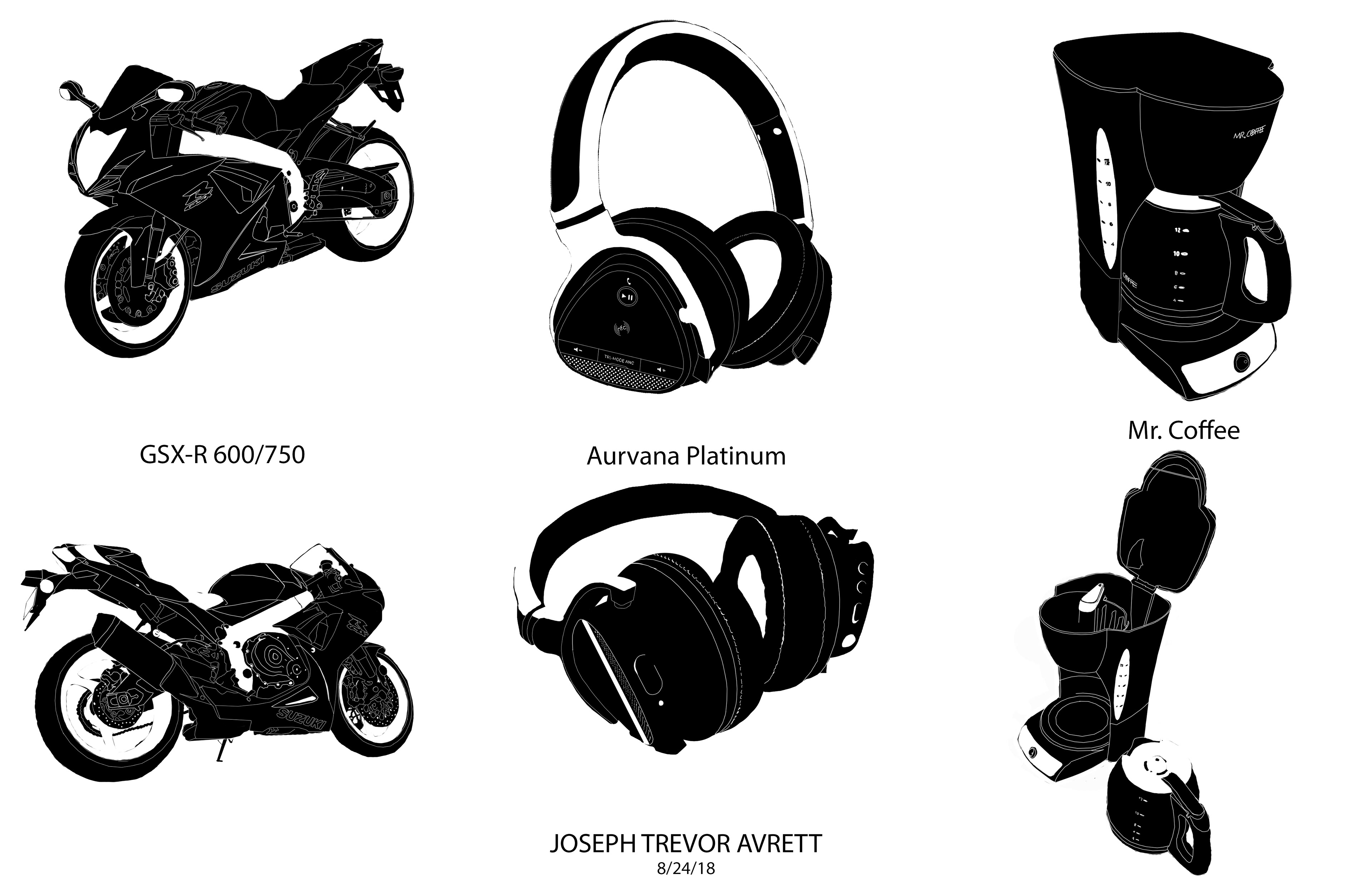 Choose 8 full color master illustrations: 
Make a 3-value composition study of each master illustration. Limit yourself to 3 shades of gray: 20%, 50% and 80%.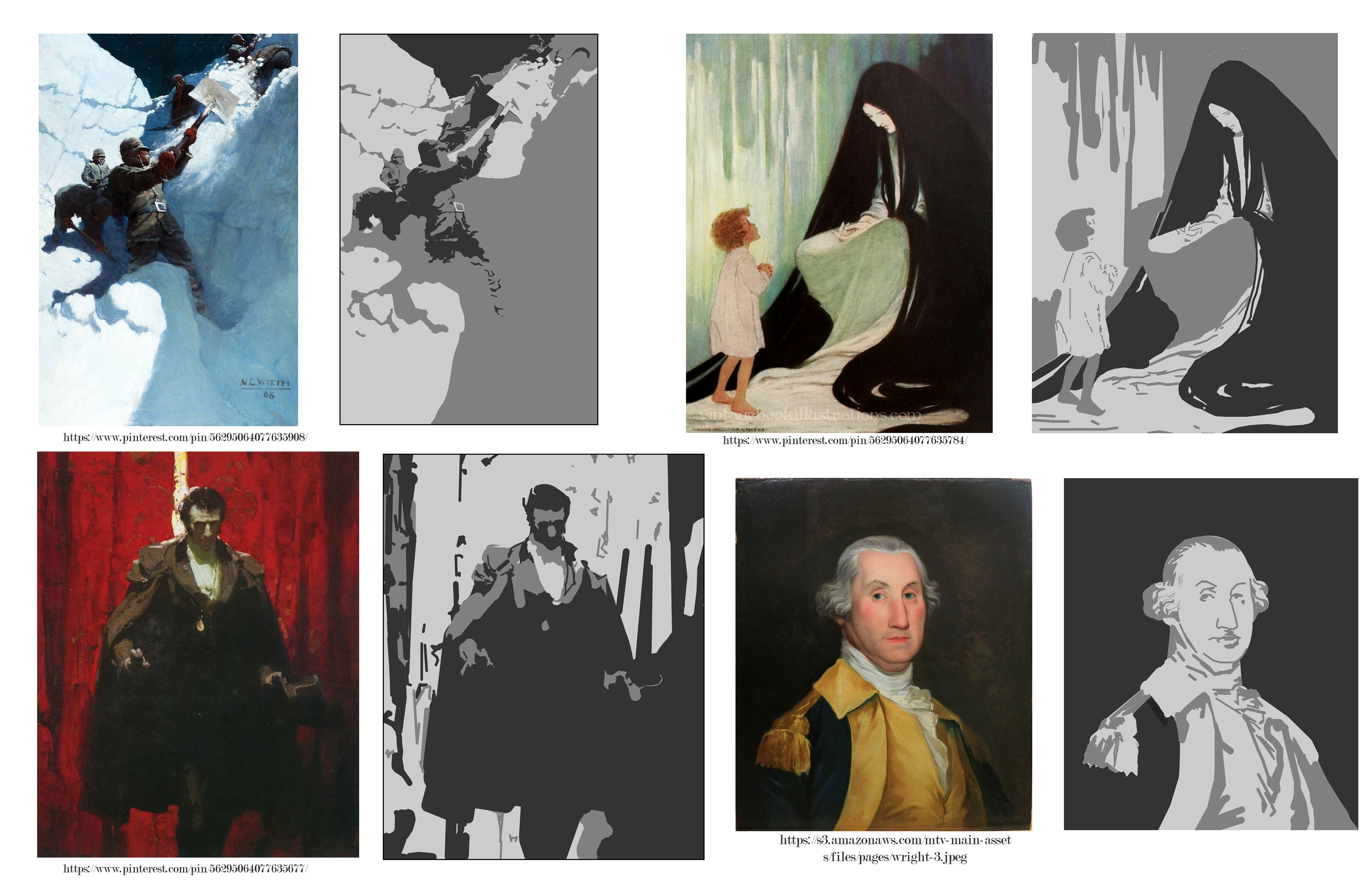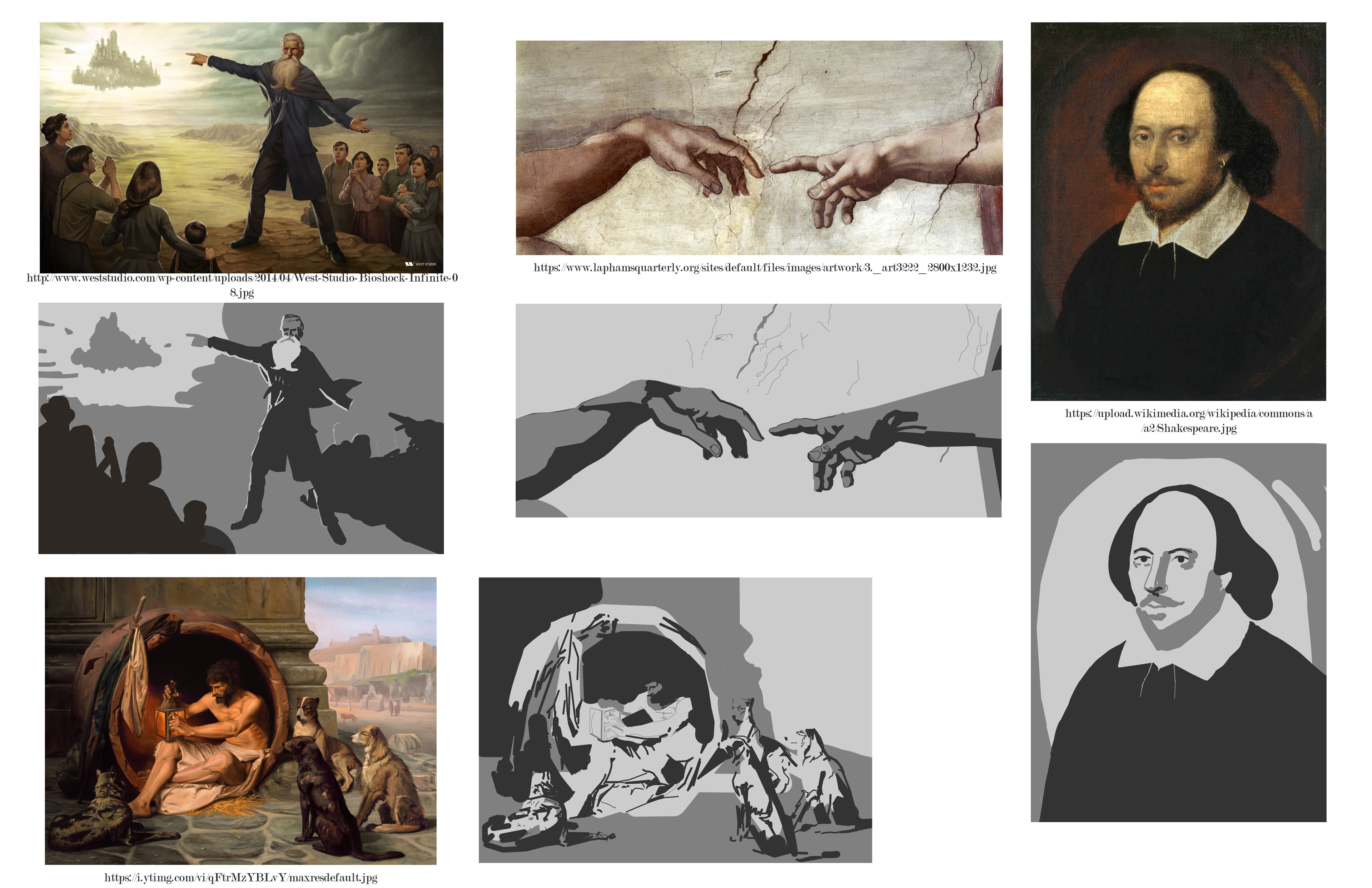 Six 3-Value Studies (warm ups) & One 9-Value Study
Six quick 3-value studies:
 3 shades of gray: 20%, 50% and 80%.
In the light zone: 10%, 20%, 30% 
 In the middle zone: 40%, 50%, 60% 
In the dark zone: 70%, 80%, 90%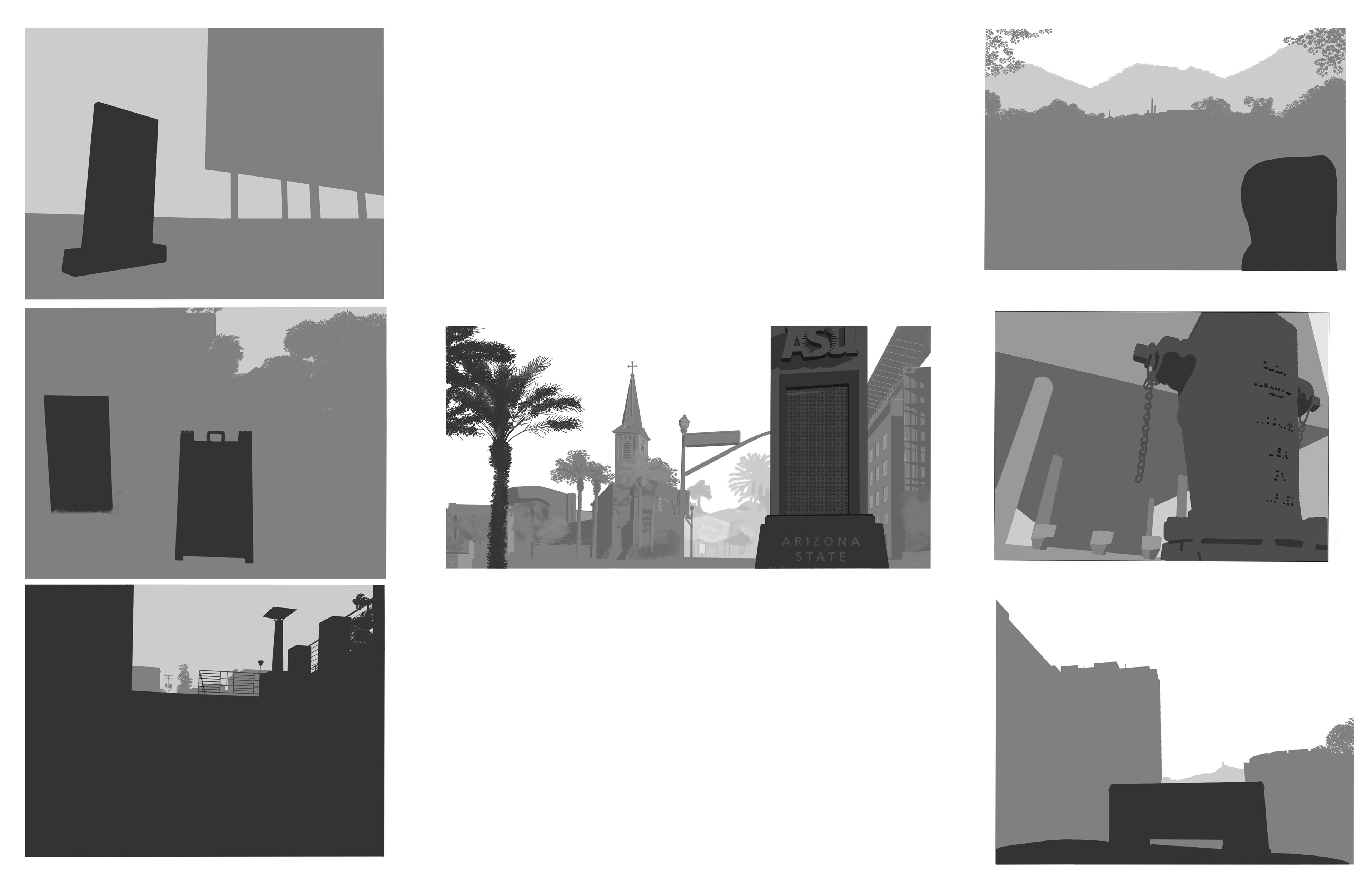 Utilize Adjustment levels, layer multiply, and transform methods to place created content into existing settings